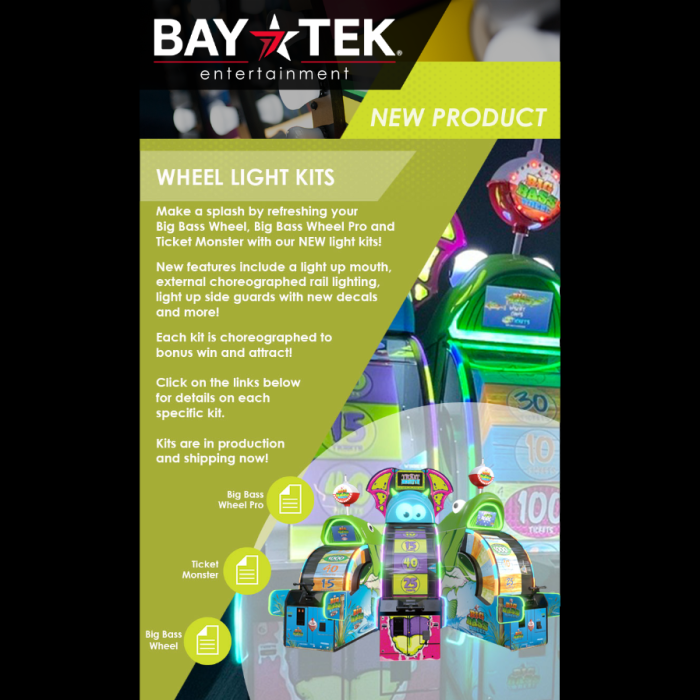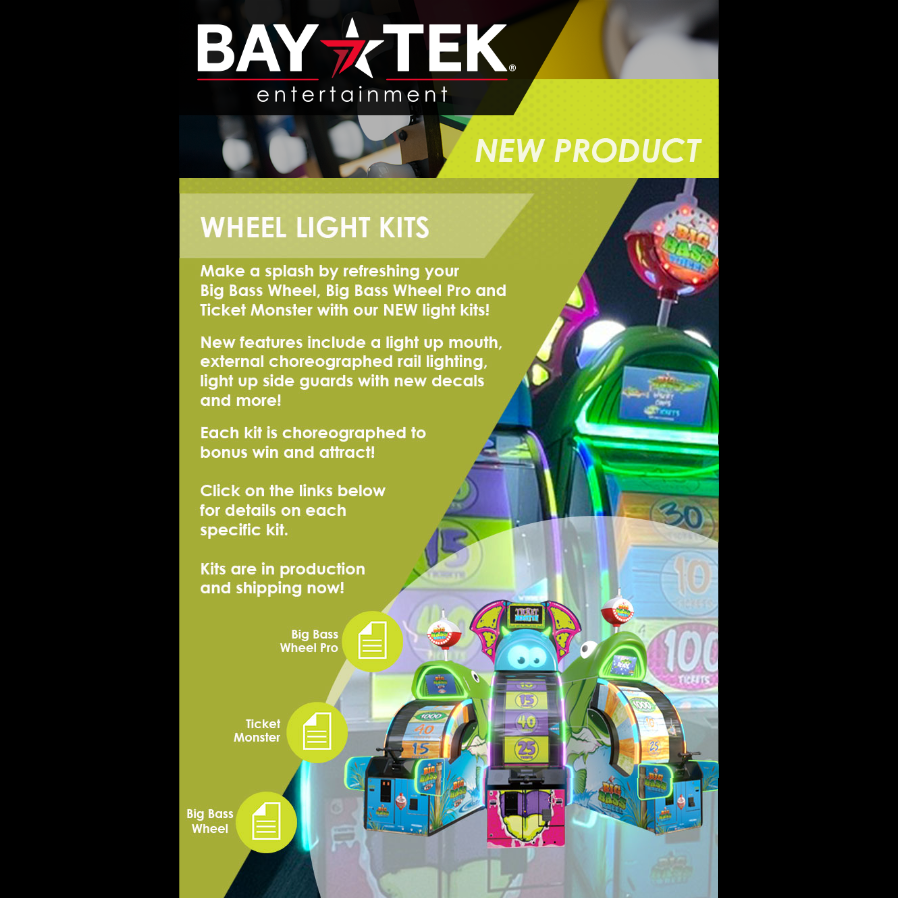 Bay Tek Entertainment Big Bass Wheel & Big Bass Wheel Pro
The Big Bass Wheel and Big Bass Wheel Pro arcade game machines serve as a true attraction piece for any game room. If space is an issue, we recommend selecting the Big Bass Wheel Pro game machine which is 30% smaller in size. This arcade game machine is equipped with funny fishing bloopers and a captivating sound package to offer the entire family a great value in entertainment. These arcade machines features dual ticket dispensers and high capacity ticket trays. In addition, each arcade game machine includes an easy-to-navigate operator menu.
Jackpot Now Available!
VIDEO
FEATURES
SPECIFICATIONS
PDF
Big Bass Wheel:
| | |
| --- | --- |
| Specifications | Location Dimensions |
| Width | 32″ |
| Height | 102″ |
| Depth | 91″ |
| Weight | 1052 lbs |
| Power Consumption | 1.5 Amps |
Big Bass Wheel Pro:
| | |
| --- | --- |
| Specifications | Location Dimensions |
| Width | 32″ |
| Height | 82″ |
| Depth | 68″ |
| Weight | 680 lbs |
| Power Consumption | 1.5 Amps |
Big Bass Wheel Jackpot Sign:
| Specifications | Location Dimensions |
| --- | --- |
| Width | 68″ |
| Height | 29″ |
| Depth | 38″ |
| Weight | 100 LBS |