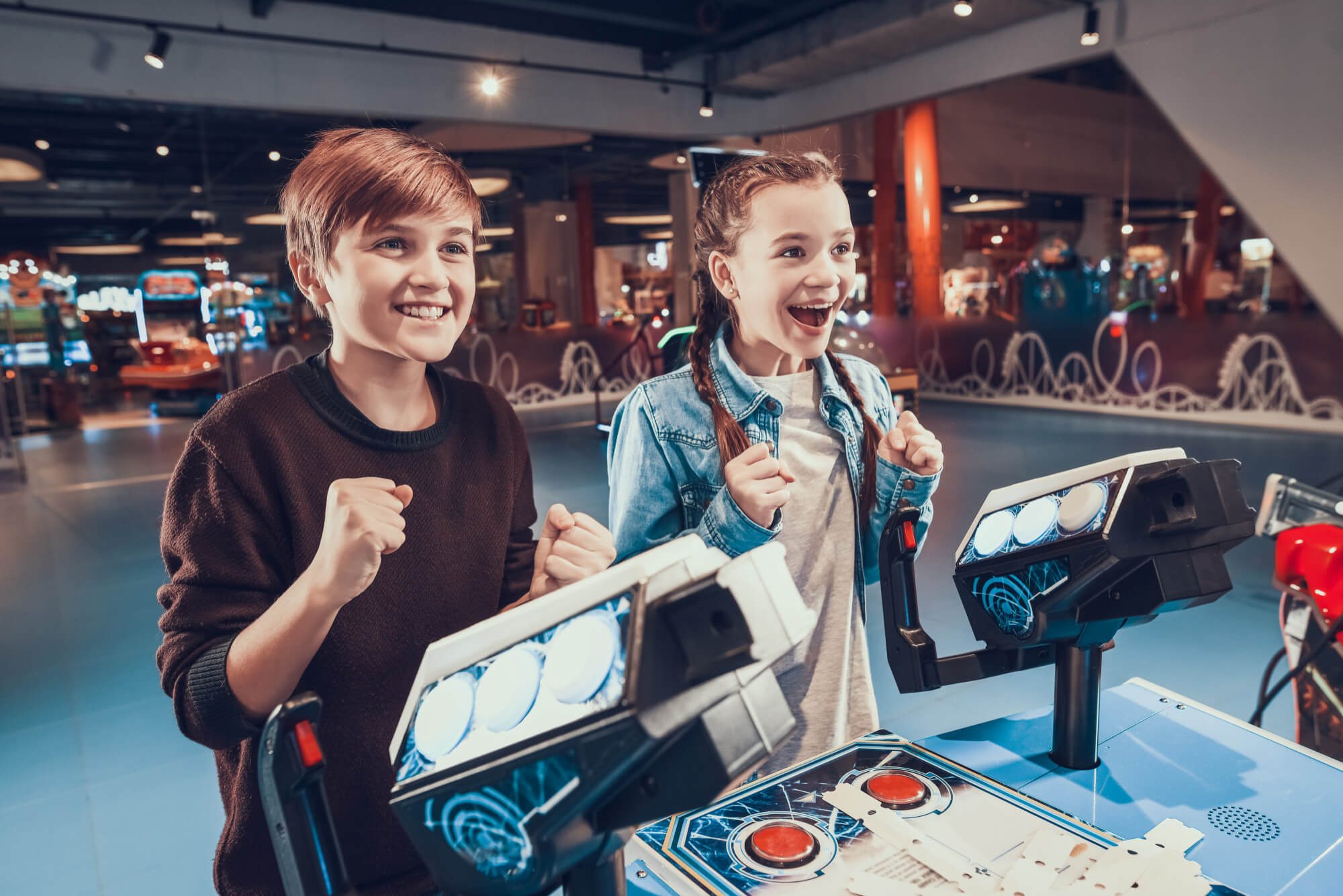 As the leaves start to change and the air becomes crisp, it's the perfect time to switch things up in your arcade or FEC and start offering fall promotions that cater to the changing seasons. Fall presents unique opportunities to engage with your customers in creative and fun ways to keep them coming back for more. Below you will find some ideas for fall promotions that your location can implement to make this fall season a memorable one for all ages.
1. Halloween Costume Contests
Spooky season is going to be here before we know it, and a Halloween costume contest should definitely be on the books for your location. Encourage your customers to dress up in Halloween costumes and then offer some prizes or game cards for the best outfits. This promotion not only encourages participation but will also encourage those customers to come back to your location for promotions and events in the future.
2. Seasonal Snacks and Refreshments
Fall-inspired drinks and snacks are a massive hit around this time of year. If you have the opportunity, update your menu with seasonal snacks and drinks like caramel apples, pumpkin spice lattes, and warm apple cider. To inspire more gameplay, you can even offer combo deals that include game credits along with fall-inspired treats.
3. Themed Décor and Ambiance
People love the aesthetics of fall, whether they enjoy the colorful leaves and pumpkins or spider webs and skeletons, it's important to transform the atmosphere of your location to match the season. It's your choice whether you want to go the spooky scary route or the comfy cozy route for your location, take a look at your demographics and pick what you think your customers would respond to best.
4. Social Media Contests and Giveaways
It's essential to leverage the power of social media to interact with your audience online. Run fall-themed contests or giveaways on the platforms where your location is most active. For your social media promotions, encourage your customers to share their experiences by tagging your location and by using a specific hashtag. You then can reward those who got the most likes, were the most creative, etc. with game cards or merchandise.
Fall is the season of change and transformation, and your location can embrace this spirit by creating some fun-filled fall ideas for your customers. From Halloween costume contests to fall-inspired drinks and snacks, there are countless ways to create excitement with your customers during the fall season. Don't forget to listen to the feedback and ideas from your customers as well, this will help to foster a sense of community and encourage them to tell their friends about their experience, which means more customers for you!