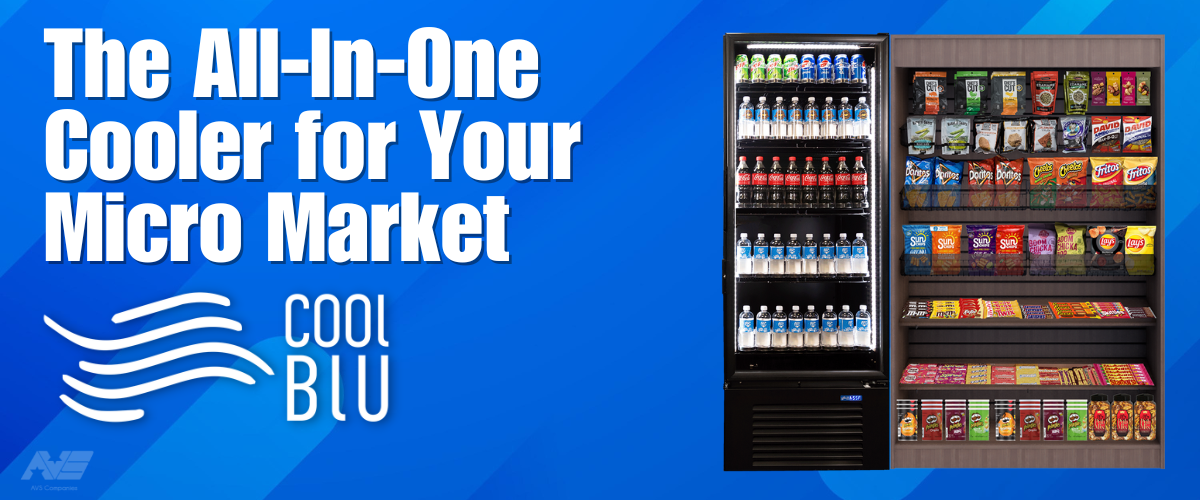 CoolBlu coolers are the latest and greatest in micro market cooling technology. They offer a number of features that make them the perfect choice for businesses of all sizes.
Features:
All-In-One Design: CoolBlu coolers can be used to store both food and beverages, eliminating the need for two separate coolers. This saves space and money.
Modular Refrigeration Deck: The refrigeration deck in a CoolBlu cooler can be easily removed and replaced, making maintenance a breeze.
Large Capacity: CoolBlu coolers have a large capacity, so you can store plenty of products and drastically reduce service costs.
Remote Monitoring: CoolBlu coolers can be monitored remotely, so you can always stay up-to-date on their performance.
Benefits:
Cost Savings: CoolBlu coolers can save you money on space, maintenance, and energy costs.
Flexibility: CoolBlu coolers offer the flexibility to store both food and beverages, so you can meet the needs of your customers.
Convenience: CoolBlu coolers are easy to use and maintain, so you can spend less time worrying about them and more time focusing on your business.
Additional Benefits of CoolBlu Coolers:
PicoCooler/Savant Ready: CoolBlu coolers are compatible with the PicoCooler/Savant devices. This gives you the ability to reach new customers with improved ROI for small locations.
If you're looking for a high-quality, all-in-one cooler for your micro market, then CoolBlu is the perfect choice. With its innovative features and benefits, CoolBlu coolers can help you save money, improve efficiency, and boost customer satisfaction. Contact AVS Companies today to learn more about CoolBlu coolers and how they can benefit your business!