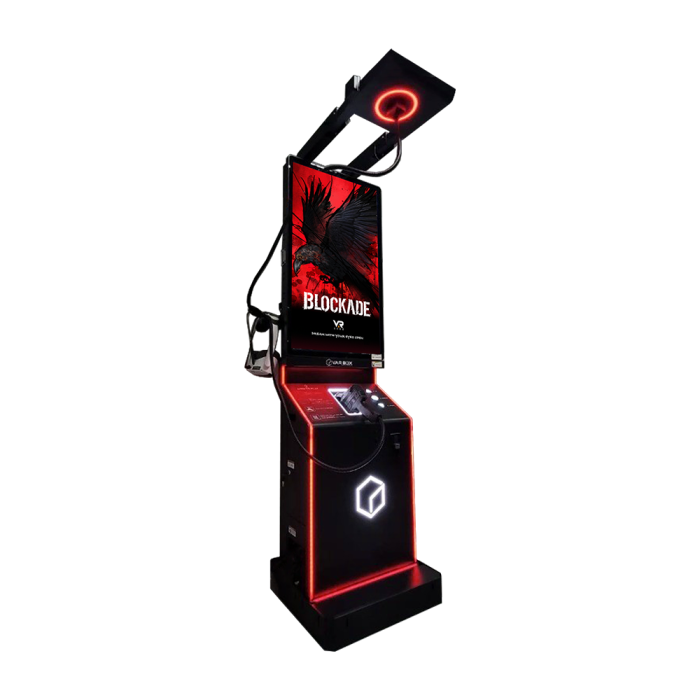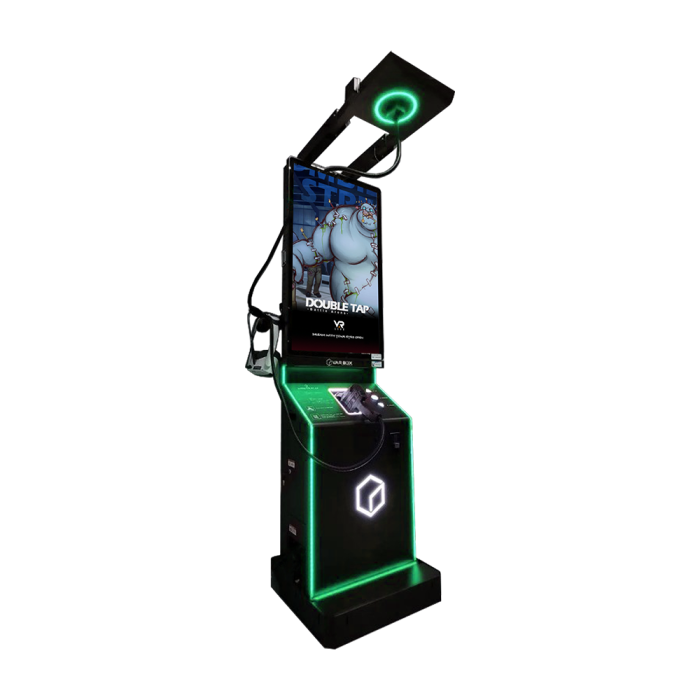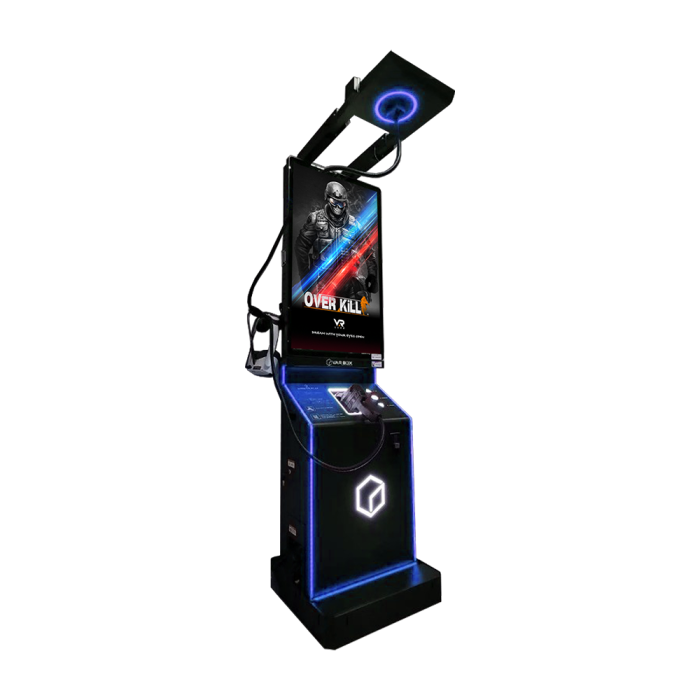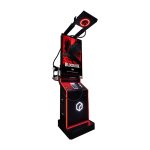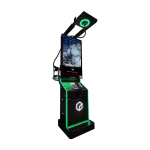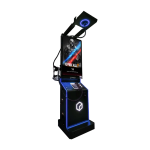 The VR Collective VAR Box
This unattended VR Esports platform is the compact, affordable way to capitalize on the Esports craze. Built to compete with 3 action-packed games and 9 different modes, VAR Box has casual and competitive games that appeal to everyone.
Featuring games like Blockade, Double Tap and Overkill, players will get to compete head-to-head and track their progress through the VAR LIVE App. The app has over 100k registered players in 10 countries and connects the global player community. This allows players to check stats and leaderboards, as well as notifying them on daily mini-events to earn rewards to keep them coming back for more.
FEATURES:
Only 10 sq ft so it fits anywhere

Easy user interface for fully unattended operation

42" LCD display shows all the action

Realistic glock style peripheral with haptic recoil
3 ACTION-PACKED GAMES WITH 9 DIFFERENT MODES: